SHIP AND YACHT ENGINEERING SERVICES
Ship and Yacht Engineering - E.Hofmann Ltd. service provides service and support for all phases of the project- from study, planning, preparation of specification, conceptual design, calculation to requirements and the ending with documentation and fabrication drawings. We make an on-going effort to develop an awareness and understanding of the latest technological trends and concepts so that each client's needs can be given competent and professional consideration.
The professional staff consists of master degree level and experienced professionals in the naval architect, material science , electromechanical and mechanical engineering, FEM analysis.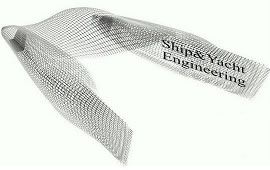 Services: